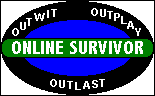 ---
?????????????????????????????????????????????????????????????????
---
BRex25: omg, how exciting
BRex25: what is the final prize for this thing?
Ojosazules96: ben ur such a dork, shutup
BRex25: jennifer, im going to vote for you okay?
Ojosazules96: no
Ojosazules96: y is every1 voting for me?!?! u ppl r so mean!
BRex25: actually im not a dork, sam asked me out
BRex25: remember
Ojosazules96: so
Ojosazules96: taylor asked me to hc
MMmasterX: BREX25
---
Boodu2boo, Because he called me stupid
---
BRex25: so she is popular and i cant exactly say the same for taylor
Ojosazules96: i can
Boodu2boo: ben you are stupid
Ojosazules96: taylor is better then sam
Ojosazules96: :P
Ojosazules96: ya ben ur stupid
BRex25: keep telling yourself that jennifer
Ojosazules96: i will
Ojosazules96: ::ben is stupid::
Ojosazules96: ::and a dork::
BRex25: no i meant, keep telling yourself that taylor is better than sam
BRex25: youll get a few laughs too lol
Ojosazules96: lol
MMmasterX: OJOSAZULES96
---
that crystalann person cuz they never come
---
BRex25: YAY
BRex25: i voted for you jennifer but only because i couldnt vote for myself
BRex25: im sorry, i should hae voted for that bastard Bood or whatever
BRex25: but he wasnt being such a bastard when i voted
Boodu2boo: ha ha
BRex25: yeah thats pretty funny isnt it?
Ojosazules96: will u stop it!
BRex25: hi
Ojosazules96: my mom and dad r in here!!
BRex25: Lol suuuuuuuure
Ojosazules96: no im serious
BRex25: you always say that jennifer, you are always lying
Redk4: santas in my room
Ojosazules96: u want to talk to my mom again?
Redk4: is it my turn
Ojosazules96: on the phone, she'll tell u to stop saying that
BRex25: why, you say it all the time jennifer
Ojosazules96: so
BRex25: your the one that taught me those words
Ojosazules96: she doesnt no i do
BRex25: LOL jk
Redk4: master is it my turn?
Ojosazules96: u no how much shit i would be in if she knew i said that?!?!
MMmasterX: REDK4
---
?????????????????????????????????????????????????????????????????
---
Ojosazules96: i would never see the light of day again
Ojosazules96: :(
Ojosazules96: g2g
Ojosazules96: buh byes
BRex25: noooooo
BRex25: why do you have to leave?
Redk4: not now what 4 da votes
Ojosazules96: cuz i dont want my parents looking at my converstations!
BRex25: fine leave me
MMmasterX: OK, I'LL GO TALLY THE VOTES
Ojosazules96: fine!
BRex25: is it really that hard?
Ojosazules96: ur such a wuss!!!
MMmasterX: REMEMBER ONCE THE VOTES ARE TALLIED THE DECISION IS FINAL
BRex25: no actually your the wuss
Ojosazules96: no actually u r
MMmasterX: AND THE PERSON WILL BE ASKED TO LEAVE THE CHAT ROOM IMMEDIATELY
MMmasterX: I'LL READ THE VOTES:
BRex25: and actually your not even my friend
Ojosazules96: :9
Ojosazules96: *:(

NEXT>>>